After 17 loving years, our cat Sheila passed away on November 29, 1998. Every year she was on the road with us, many months of the year. She loved to sleep in the sun. When it rained, she slept soundly over Michelle's desk on her own little shelf, complete with heat lamp. She was burried in a sunny spot near our home in Annapolis. We miss her very much.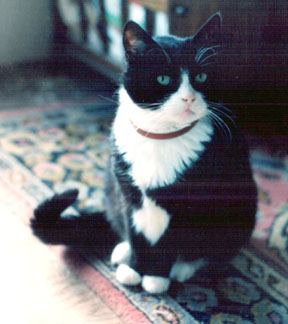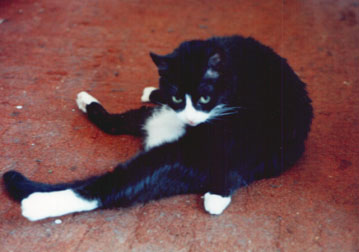 Cats don't sit like that!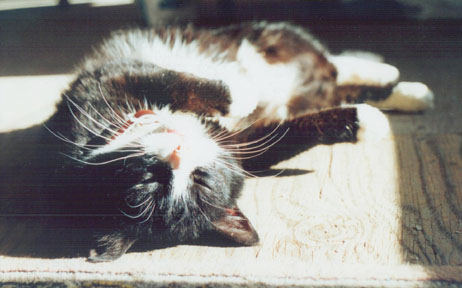 Happy Cat in the sun

Sheila sleeping in the sun

Sheila (on top) and Sarah (in box)

Sheila on Michelle's Computer

Sheila lounging in the sun, her favorite activity!

Sheila on her shelf above Michelle's desk

Sheila, not feeling very well, and Sarah.

Sheila, tucked in for the night

12/4/98